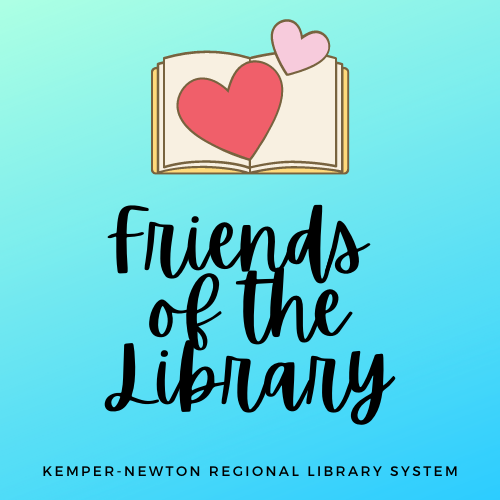 On Tuesday, April 11th, the Friends of the Kemper-Newton Libraries was formed. Library lovers are so excited about this new opportunity to raise funds to support the five libraries in Kemper and Newton Counties. Now is your chance to become an inaugural member of this wonderful charitable organization.
New Friends of the Library can join our cause from anywhere in the world. Our local Friends may also contribute their time and energy to volunteer projects that help raise funds.
Email Brenda Smith, Friends President, at b748s16@gmail.com with any questions about Friends membership.
To learn more about becoming a Friend of the Library (a supporter), please contact the KNRLS director at 601-774-9297 or knrlsdirector@gmail.com.